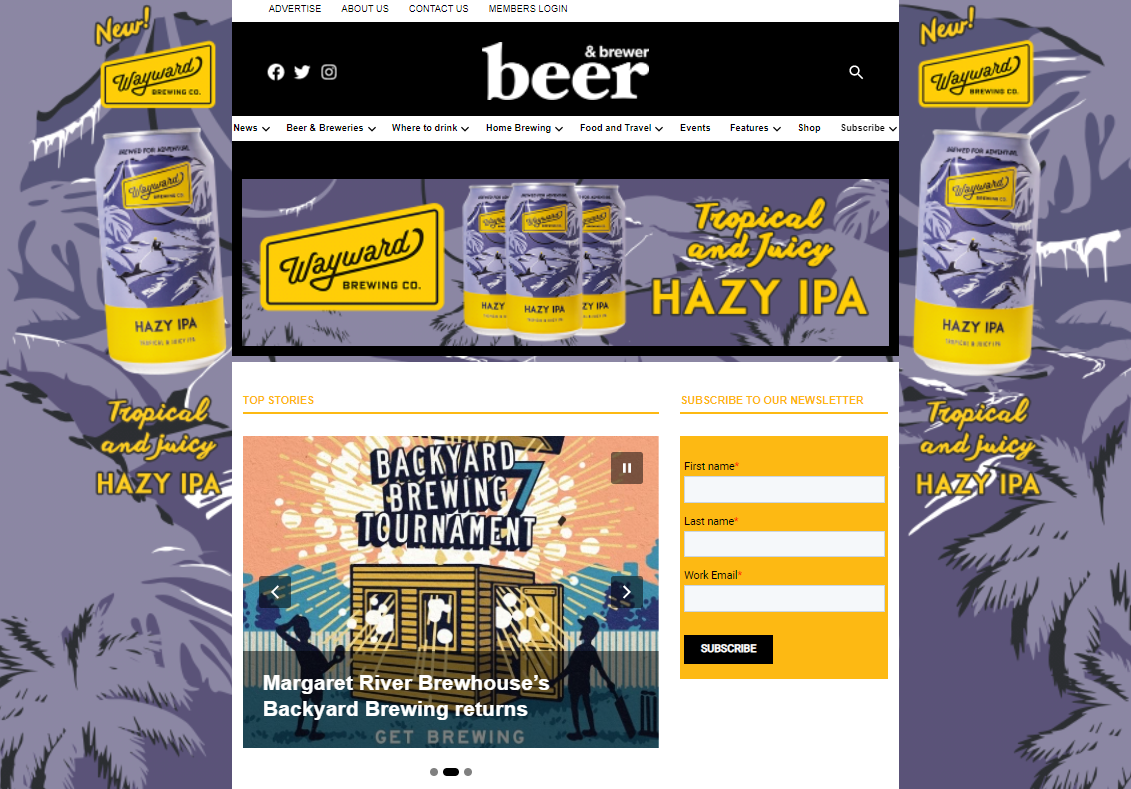 Beer & Brewer is Australasia's leading magazine dedicated to beer and cider. Read by consumers and trade, the title delivers entertaining and authoritative content via a quarterly magazine, a website and a weekly e-newsletter.
Since the launch of Beer & Brewer in 2007, the tone and nature of its content has always given it broad appeal, with a blend of lifestyle and specialist features aimed at the passionate consumer, trade professional, homebrewer and casual drinker.
Beer is a fast-moving, dynamic universe – and Beer & Brewer keeps pace with the changes and developments, reflecting the excitement and passion the sector inspires in people.
With its finger firmly on the pulse of the beer world, Beer & Brewer is as much an essential read for those early adopters and influencers as it is for the many consumers just beginning to explore the category.
Editor:
Gifford Lee
✆ +61 2 8586 6112

 gifford@intermedia.com.au
National Advertising Manager:
Craig Manning
✆ +612 8586 6123

 cmanning@intermedia.com.au