Australian Giftguide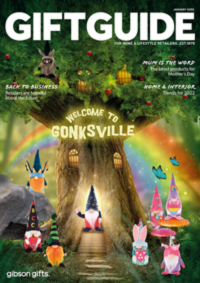 Magazine Circulation
10,000
Editions
2 per year
Giftguide magazine is an award-winning bi-annual publication that is regarded by retailers as the 'Bible' of the gift and homewares industry. For more than 40 years, the full colour print magazine has been a trusted source for product and trade fair news. The magazine is recognised as an essential business resource and read by tens of thousands of gift and homewares retailers throughout Australia who are decision-makers.
The Giftguide website (giftguideonline.com.au) is the perfect complement to the printed magazine. Updated daily, it provides readers with breaking industry news as well as a free weekly e-newsletter – subscribe.
The website is used as a product sourcing tool and boasts an electronic version of the directory with thousands of industry listings.
Please contact our advertising team to request a media kit
Sales Manager
Katherine Ross – Ph: 02 8586 6176 or Email
---
Retail Beauty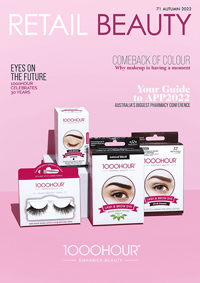 Magazine Circulation
5,500
Editions
4 per year
Launched in 2004, Retail Beauty, formerly known as esprit Magazine Australia, is the only authoritative, independent retail business platform.
Retail Beauty is an essential tool for brands and retailers to educate, inspire and support their sales force – and ultimately sell more products.
We are dedicated to communicating to beauty advisors, counter managers, pharmacy beauty staff, and beauty buyers in the Asia Pacific.
Retail Beauty is the go-to for the wider beauty industry to stay on top of global and local trends, news, and launches.
We communicate directly and daily with key industry professionals and decision-makers.
Editor: Michelle Ruzzene
ADVERTISE
Please contact our advertising team to request a media kit
National Advertising Manager
Cathryn Tout
---
Convenience & Impulse Retailing

Frequency: Bi-Monthly
Australia's convenience market includes convenience stores with or without fuel, shopfront convenience/mini marts, local corner and community stores, newsagents, independent video store, and quick-service restaurants.
The broader convenience market in Australia is comprised of some 37,000 outlets and is thought to be worth more than $36 billion annually.
Convenience and Impulse (C&I) Retailing Magazine is Australia's leading trade publication in the route and convenience channels, with a circulation of more than 26,000.
Established in 1989, C&I Retailing Magazine became part of The Intermedia Group – Australia's foremost business-to-business publisher and exhibition operator – on July 1, 2014. C&I Retailing Magazine's audited circulation is 26,764 for the period ending November 2016.
Following an extensive rebrand in 2015, the www.c-store.com.au website has fast become the most up-to-date and comprehensive online resource for those in the convenience and impulse retailing industry.
C&I Week, the weekly online newsletter, is a compilation of local and international stories, views and analysis and is distributed to 5664 subscribers every Tuesday and Thursday. 
C&I Convention and Expo
The Convenience & Impulse Convention and Expo is operated by Interpoint Events, The Intermedia Group's own in-house event company.
In 2019, the C&I Convention and Expo is scheduled to be held in Sydney at the International Convention Centre on August 14 & 15, 2019, alongside the Australasian Association of Convenience Stores' Gala Awards Dinner. 
Click here to register.
2019 will also see the debut of the Expo into New Zealand. The C&I 2019 Expo in New Zealand will be held at The Cloud, Auckland 18-19 September 2019.
C&I Supply-Find
C&I Supply-Find is a detailed listing of suppliers of products for resale, business services and capital equipment for shop and forecourt. It is included in every issue of C&I Retailing Magazine, six times per year.
In addition, each C&I Supply-Find listing will appear in searchable form on the c-store.com.au website. Each week, participating suppliers will also be selected at random to have their listing appear in C&I Week.
Editor: Deborah Jackson – Ph: 0423 415 776, or Email d.jackson@c-store.com.au
Publisher: Safa de Valois – Ph: 0405 517 115 or Email – safa@c-store.com.au
Please contact our advertising team to request a media kit.
Advertising Manager: James Yates – Email jyates@petnews.com.au 
---
Retail Biz
Retailbiz has been reporting on Australia's $299 billion retail sector for over a decade. As the retail industry is constantly evolving, Retailbiz is committed to bringing you not only the latest retail news and trends but also the innovations and technologies that are driving the industry forward.
Drawing on a large team of journalists who collectively cover nine separate retail verticals, Retailbiz is updated daily and reports on a wide range of topics focusing on original news stories, in-depth analysis, and practical advice on the art and science of retailing.
Our newsletter is sent every Wednesday packed with the latest news and inside views.
Managing Editor
Emily Bencic
Group Sales Manager
To advertise or request a media kit please contact:
Harry Free