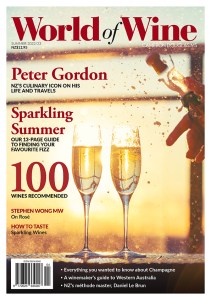 In partnership with Cameron Douglas MS, New Zealand's only Master Sommelier, World of Wine is a unique resource for both consumers and professionals.  Written in Douglas' own distinctive style, World of Wine brings you the latest in wine trends, regional discoveries, food and wine pairings and varietal highlights.
With news of exciting innovations within the industry, exclusive features on some of the industry's trailblazers and access behind some of New Zealand's best cellar doors, in addition to Douglas' personal tasting notes.
World of Wine is the ultimate resource for wine lovers, both at work and at home.
Editorial Enquiries:
Charlotte Cowan
Editor – The Shout NZ
ccowan@intermedianz.co.nz
021 774 080
Advertising Enquiries:
Wendy Steele
Acting Sales Director – The Shout NZ
wsteele@intermedianz.co.nz
021 300 473